3Keys® HypnoBirth

Program Offerings
3Keys® HypnoBirth
Online Group Program
Preconceived notions of childbirth can instigate a guttural fear of the process. Fear causes tension, which in turn causes pain. Fear triggers the physiological response known as fight or flight. Once the fight or flight response is activated, we are genetically programmed to shift into survival mode—to run, to fight, or to freeze. This can occur with real (such as being chased by someone) or imagined (such as the bad guy from the scary movie is now hiding in your shower) threats. The expectation that labor and birth will be difficult and painful is just as powerful as either of these examples and triggers exactly the same response. None of this is conducive to childbirth; it is hardly a good time to birth a baby when under duress or in danger, such as coming face-to-face with a ferocious tiger. In response to the immediate threat, the body mobilizes all energy for the parts of us that will contribute to our escape—the legs, the arms, the lungs, etc.—redirecting it from those unnecessary in that instant, such as the reproductive and digestive systems. It makes no difference what causes the fear—the issue is the fear. Fear, no matter the cause, triggers fight or flight.
The state of hypnosis is the antithesis of stress. Hypnosis is the fastest and most effective way to relieve stress, counter the fight or flight response (or prevent it altogether), and activate what is sometimes called its antidote—feed and breed or rest and digest. In this peaceful state, endorphins—your body's natural anesthesia—replace any stress hormones (which are immediately released during fight or flight) that can constrict and cause pain. You can then experience birthing in an atmosphere of calm relaxation, free of the fear, stress, and tension that prevent the muscles of your body from functioning as nature intended them to. When your body is sufficiently relaxed and engaged, your mind and emotions aligned and in balance, your birthing muscles work in perfect harmony—as Nature designed and intended them to.
Because it is hypnosis-centered, when you choose to have your baby with 3Keys® HypnoBirth, you will learn and be able to easily and rapidly access the exceptional relaxation state that only hypnosis can produce. General relaxation is simply not the same thing and is not sustainable without the hypnosis component. This is why the hypnosis aspect of hypno birthing is so important. Hypnosis, when properly understood and utilized, is incomparable to any other childbirth tool. It is the hypnosis that links and supports all facets of peaceful childbirth. It frees you of any fear-induced resistance and enables you to be fully present with your labor, conversant (if you like) and in good spirits, totally relaxed, yet fully in control. If you are asked a question or need to make a decision, you will be able to do so from a place of clarity, tuned in to your body and your baby.
Hypnosis is the basis of the 3Keys® HypnoBirth program; Healthy Mom, Healthy Baby is its focus. Keeping that in mind, we help you to tune in to your body and your baby, to remain in harmony with both throughout your labor and birth, and to welcome the birth experience that is just right for you. Each and every birth is unique. Each and every birth is personal. And each and every birth can be peaceful and fulfilling. Birthing is not something you do… it is something that unfolds. The more in tune you are, the better. You and your baby are connected physiologically as well as energetically and we will teach you how to make the most of this and create the best possible birth experience.
Program Outline
What's Included in the 3Keys® HypnoBirth Program?
The program consists of five 90-minute segments (see below for details).
You'll Also Receive: 
Hypnosis in every session
Lifetime access to all your group sessions and recordings
A powerful rapid self-hypnosis technique you can use any time
A Post-partum segment which includes:

Post-partum-specific hypnosis
Post-partum preparation and guidance
A complimentary self-care guide from our motherhood program
Session #1.0
Discovering 3Keys® HypnoBirth for easier, more comfortable birthing
You will learn the basics of hypnosis that are essential to successful HypnoBirth
Find out exactly how the mind influences the body and how you can use this to your advantage
A powerful hypnosis experience designed to clear your subconscious mind and free you from limiting beliefs, preconceived notions about birthing, negative thought patterns, emotional imprints, other people's projections/expectations, and anything else that could potentially set you up for disappointment
Session #2 
Prenatal Bonding—you and your baby ARE connected and how that applies to labor and birth
Preparing your mind and body for birthing
Essential HypnoBirth breathing techniques
Hypnosis session tying it all together
Session #3 
Your journey into motherhood
Preparing to welcome your baby
Helpful tips for partners
Birthing empowerment hypnosis session
Session #4 
Birthing your baby
Labor signs and signals
Calm birthing process
Hypno Birth – Birthing your baby hypnosis session
Session #5
Up to 75% of moms suffer with "baby blues" and 15% end up with PPD—hypnosis can help
Postpartum need-to-knows
Comfortable body recovery
Sleep support
Lactation support
Navigating the first weeks as a new mom
Post-partum-specific hypnosis session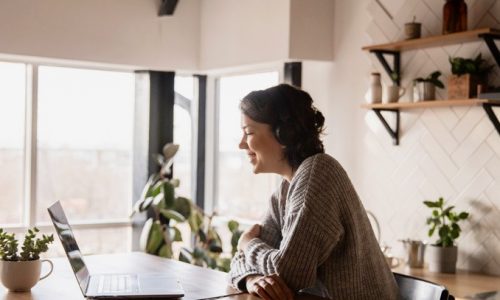 3Keys HypnoBirth virtual group classes book now
5 x 90 minute sessions $444
March 1/8/15/22/29 @ 6pm MST BOOK NOW
Please note: times and dates are listed in MT (the mountain time zone for the US). To convert the days and times to your time zone, you can click here. (put in Denver for the area to change FROM).